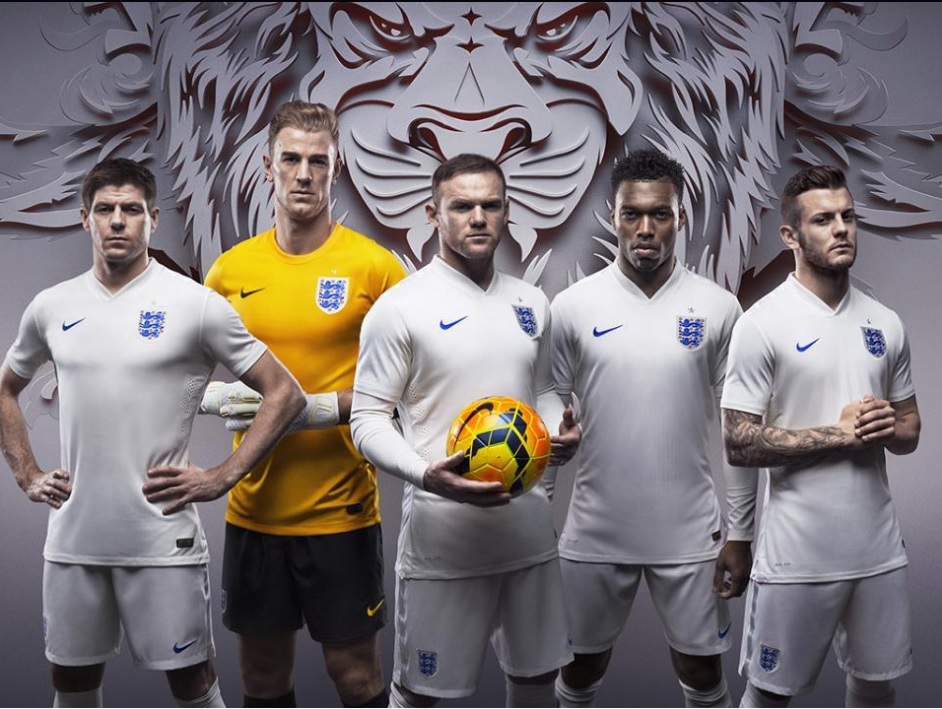 Following on from a previous blog about when and how to buy your cricket kit for the upcoming season, we felt we couldn't ignore the news yesterday that the FA/Nike have released the new England football shirt at £90.
Many patriotic fans like to support their team by wearing the replica shirt, and English fans are no different. Is it exploitation that they are to pay £90 RRP to wear the same shirt as Gerrard and Rooney in the World Cup. It is reported that these shirts will actually sell for around £75 and there is a 'stadium' shirt which is not the same as what the players actually wear, but similar to it which is £60 RRP and expected to sell at £50.
The FA are a not for profit organisation and invest millions of pounds every year into grassroots development. The question has to be asked though, are they robbing the fans to pay for this? With all the money in football, should there be a better equilibrium of wealth to stop the fans paying so much to support their team? Where does the profit from the shirt actually go? Each shirt probably costs around £2-3 to make so who benefits? The FA? The players? Nike???
We heard recently that a season ticket at the Allianz Arena, home to Bayern Munich FC, cost the same as a single ticket to a champions league match at Arsenal. Bayern are the current European Champions as well so how are they able to make the finances work so well for the fans? Surely their squad of stars like Robben and Ribery are paid as well as in other leagues?
It could be argued that Football supporters in the England who will travel to Brazil for the World Cup this summer will also be able to afford the £90 shirt, but is that fair and what about those who cannot afford to travel to Brazil but still want to support the team with a replica shirt. What about the parents who have to fork out for their children(s) shirts for the summer? The strip will most likely be changed again next season anyway!
We reported in the last blog about Owzat Cricket and their extensive stock for the new cricket season. If you check out on their website using the code OZFLAC10 then they will give you an extra 10% off! Check them out online by clicking here
For the price of a single England Football replica shirt, you can have 3 whole days at one of our multi-sport camps or most of a 3 day netball, lacrosse or hockey roadshow! Whilst we will still follow England in Brazil we will be busying ourselves providing the best sport and activity opportunities for your children here on home soil. That is where our passion lies and we won't charge you £90 for a shirt – in fact if your son or daughter come for the full course we give them one for free!
Now that sounds like a bargain to us!